I have written the original music of GODZILLA (1954) and the composer, Akira Ifukube in a Japanese magazine!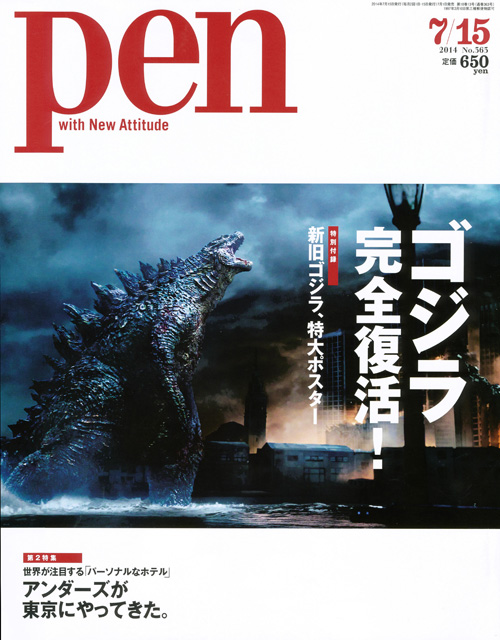 GODZILLA which destroys everything on the earth, has lived since 1954 and the movie of Gareth Edwards' "GODZILLA" (2014) is now positively received by the audience.
In Japan, Gareth Edwards' "GODZILLA" (2014) is scheduled for Japan on July 25, 2014.
Before releasing in Japan, A magazine called "pen" featured a special edition of GODZILLA on July 1, 2014 (vol.363, published by Hankyu Commnucations).
I wrote the article of music of GODZILLA. The main theme of GODZILLA (1954) was composed by Akira Ifukube (1904 – 2006).
He was a composer who studied music in self-education and composed a lot of present music and film music.
Theme of GODZILLA is some special characters;
The theme is composed as odd meter (not march),
Stringed instruments sound the melodic subject (not brass instruments),
You can find these reasons why Ifukube composed so.
I have also written music of Thunderbirds in pen magazine in 2013.
(amazon in Japan)


Pen (ペン) 2014年 7/15号 [ゴジラ、完全復活!]
(rakuten in Japan)
(Yahoo! Shopping in Japan)
Pen (ペン) 2014年 7 / 15号 [ゴジラ、完全復活!] / Pen編集部 〔雑誌〕
---