Magazine pen No.530 "Mr.Children, Eien Ni Hibiku Uta"(2021)
pen Mr.Children、永遠に響く歌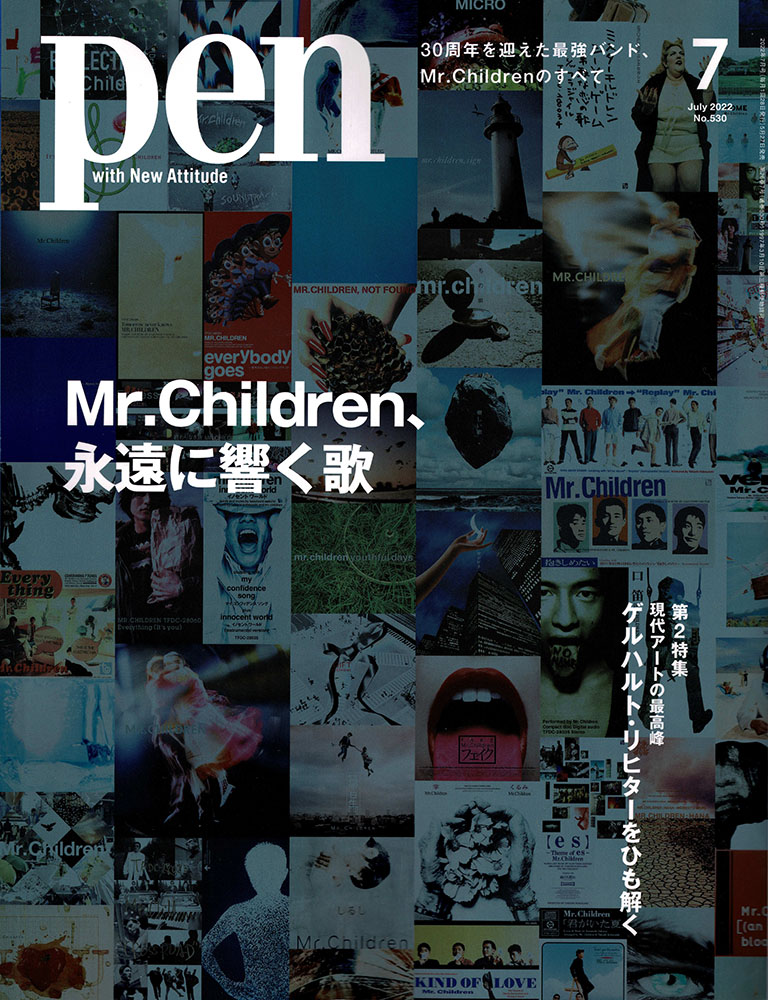 Mr. Children is a leading Japanese rock band that debuted in 1992 and is still actively performing in 2022, the 30th anniversary of their debut. The special issue of pen No.530 summarizes their trajectory in an easy-to-understand manner. The contents delve into the 30 years of their activities through interviews with the artists who created the album artwork, photographers, and other people closely associated with the band. I was in charge of capturing and adjusting the images, but I did not write the manuscript, so my name is not listed.
Mr.Children是日本一支领先的摇滚乐队,于1992年出道,至今仍积极参与他们的活动,在2022年庆祝他们出道30周年。 第530期特刊以一种易于理解的方式总结了他们的发展轨迹。 它通过采访创作专辑艺术作品的艺术家、摄影师和其他与他们密切相关的人,深入了解艺术家30年来的活动。 我负责捕捉图像和协调图像,但我没有写稿,所以我的名字没有列出。


Collection of Japanese Popular Music Vol.7 (2022)
[音楽著作権フリー] 西洋楽譜 古今俗曲全集 第7集: 五線譜で楽しむ端唄、俗曲、流行り歌、長唄、常磐津、小唄の楽譜集 (翻訳版) 口語訳[乙羽クリエイション]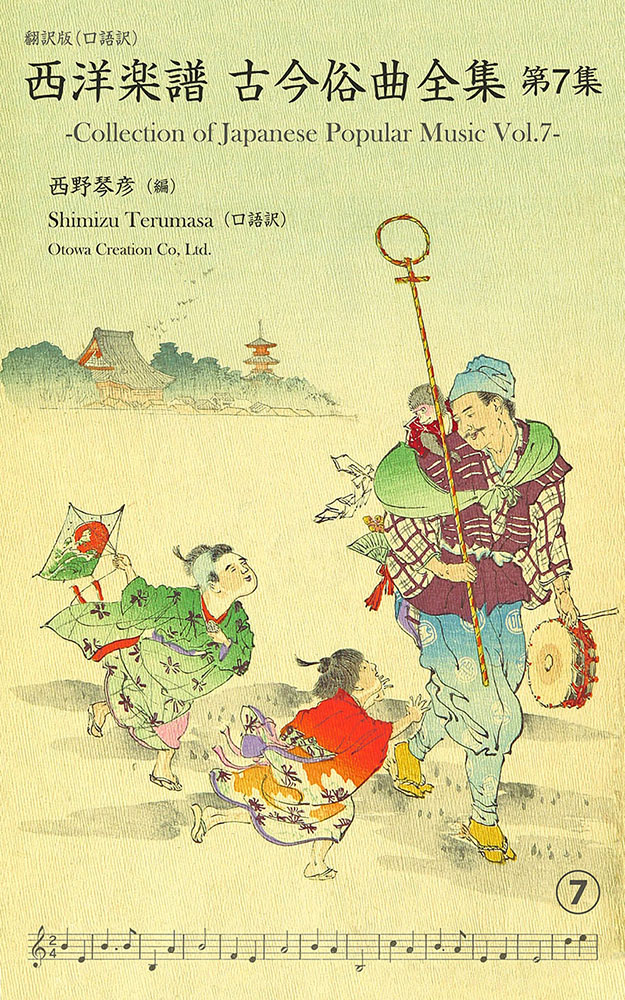 This e-book is a reprint of "Collection of Japanese Popular Music Vol. 7" originally published in 1916. The cover has been redesigned and a colloquial translation has been added to make the text easier to read. The 23 songs included in the book cover a wide range of genres, including Hauta, Zokkyoku, Nagauta, Tokiwazu, Kouta, and more. Shamisen tunings are also included, which is useful when playing the songs. All of the songs in the book are old pieces with no music copyrights. They may be performed as is or arranged for presentation, and are a good showcase for the skill of performers and arrangers. We hope you enjoy the old popular songs, Nagauta, and Tokiwazu masterpieces. This e-book is available on Amazon Kindle.
(Songs in alphabetical order)
Izaya Ikimasho (Kouta)
Urashima (Nagauta)
Oute Ureshiya (Kouta)
Oyaoya Bushi (Ryuukouka)
Kantan No Gaku (Ainote) (Katou Bushi)
Kisen (Ainote) (Kiyomoto)
Kurama Jishi (Kiyomoto)
Genroku Bushi (Ryuukouka)
Saiko Don Don (Ryuukouka)
Sakura Sakura (Kiyomoto)
Sanja Matsuri (Maebiki) (Tokiwazu)
Shinano Jinku (Riyou)
Shinonome Bushi (Ryuukouka)
Shoutai Susume (Ryuukouka)
Tsuyu Wa Obana (Hauta)
Tejina No Hayashi
Tomoyakko (Nagauta)
Noriai Bune (Maebiki) (Tokiwazu)
Fukuju Sou (Kouta)
Hokushuu (Kiyomoto)
Murasaki Bushi (Ryuukouka)
Momiji No Hashi (Hauta)
Yatoton Bushi (Ryuukouka)
这本电子书是《日本流行音乐集》第7卷的再版,最初出版于1916年。封面经过重新设计,并加入了口语化的翻译,使文字更容易阅读。书中收录的23首歌曲涵盖了广泛的流派,包括Hauta、Zokkyoku、Nagauta、Tokiwazu、Kouta等等。书中还包括三味线的调音,这在演奏歌曲时很有用。书中所有的歌曲都是没有音乐版权的老作品。它们可以原汁原味地表演,也可以编排成节目,是表演者和编曲者技能的良好展示。我们希望你能喜欢这些古老的流行歌曲、Nagauta和Tokiwazu的代表作。这本电子书可在亚马逊Kindle上购买。
Magazine pen No.529 "Shodaikara Shin Ultraman Made Ultraman Wo Miyo" (2022)
pen 初代からシンウルトラマンまで〜ウルトラマンを見よ〜[CCC Media House]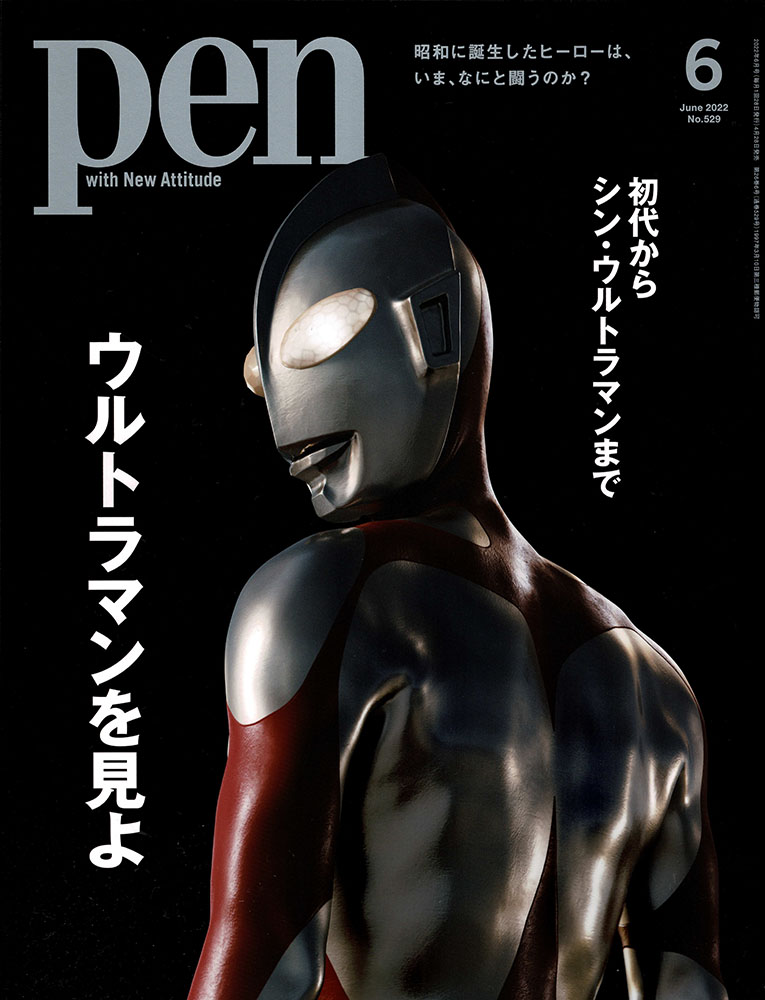 "Ultraman" is a TV science fiction series that has been running since 1966. "Shin Ultraman," a bold remake of Ultraman by Hideaki Anno, director of "Neon Genesis Evangelion," was released in May 2022 to much acclaim. Released prior to the film's screening was a special Ultraman issue of the magazine pen. In this issue, I wrote about the early composers of the Ultraman series, Kunio Miyauchi and Toru Fuyuki, and how the music of the Ultraman series was established. I also introduced some of the Ultraman single records I own.
"奥特曼 "是一个电视科幻系列,自1966年以来一直在运行。"新奥特曼 "是由《新世纪福音战士》的导演庵野秀明大胆翻拍的奥特曼,于2022年5月上映,获得了很多好评。在电影放映前发布的是《笔》杂志的奥特曼专刊。在这一期中,我写到了奥特曼系列的早期作曲家宫内邦夫和福幸彻,以及奥特曼系列的音乐是如何建立的。我还介绍了我拥有的一些奥特曼单曲唱片。


pen Books "Thunderbirds Kanzen Dokuhon" (2021)
ペンブックス サンダーバード完全読本。[CCC Media House]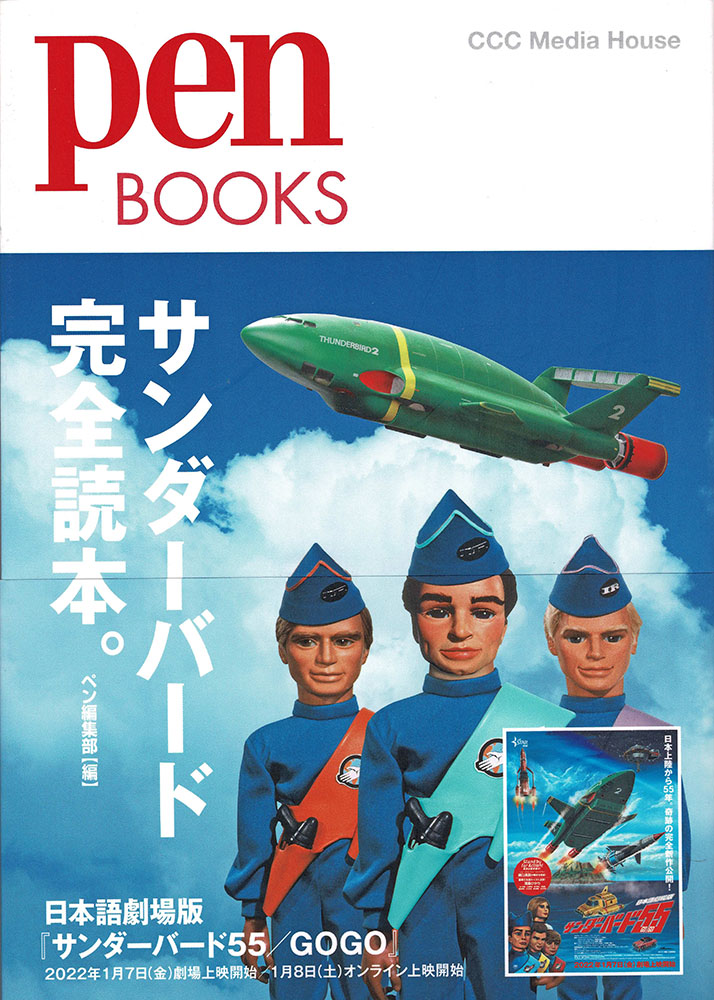 "Thunderbirds Kanzen Dokuhon" is a re-edited version of the British puppet science fiction "Thunderbirds," which was featured in "pen" magazine in 2013. In the book, I wrote about the composer, Barry Gray and the music of Thunderbirds. The book was released in Japan prior to the screening of the film "Thunderbirds 55 / GO GO".
"Thunderbirds Kanzen Dokuhon "是英国木偶科幻小说 "Thunderbirds "的重新编辑版本,2013年在 "pen "杂志上发表。在书中,我写了关于作曲家巴里-格雷和雷鸟的音乐。该书在电影《雷鸟55 / GO GO》放映前在日本发行。


2Kyuu Boiler Gishi Chousoku Master (2021)
2級ボイラー技士 超速マスター[TAC出版]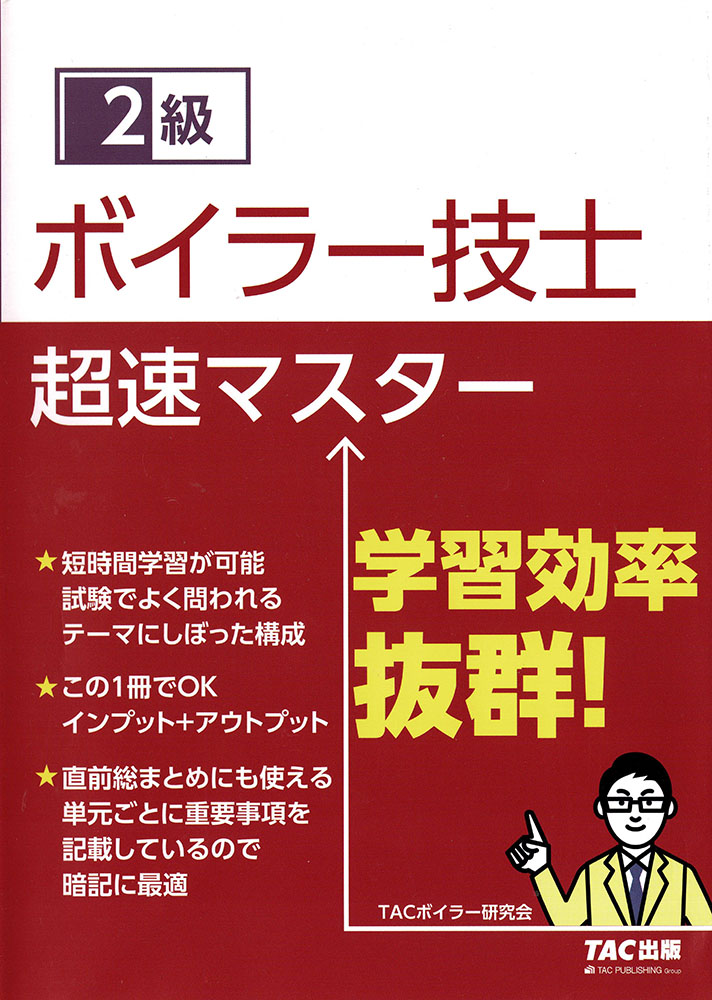 This is a reference book that allows the student to study all areas of the second-class boiler technician in a short period of time. Boiler engineers are required in factories, buildings, spa facilities, and other facilities that require boiler operation, management, maintenance, and inspection. 2nd Class Boiler Engineer certification is essential for handling boilers with a heat transfer area of less than 25 square meters. This book is a preparation material for the examination for the 2nd class boiler engineer.
这是一本让学生在短时间内学习二级锅炉技师的所有领域的参考书。工厂、建筑、温泉设施以及其他需要锅炉操作、管理、维护和检查的设施都需要锅炉工程师。二级锅炉工程师证书对于处理传热面积小于25平方米的锅炉是必不可少的。本书是二级锅炉工程师考试的准备材料。


Mac Fan Special Mac Fan DTM (2021)
マイナビムック Mac Fan Special Mac Fan DTM[マイナビ出版]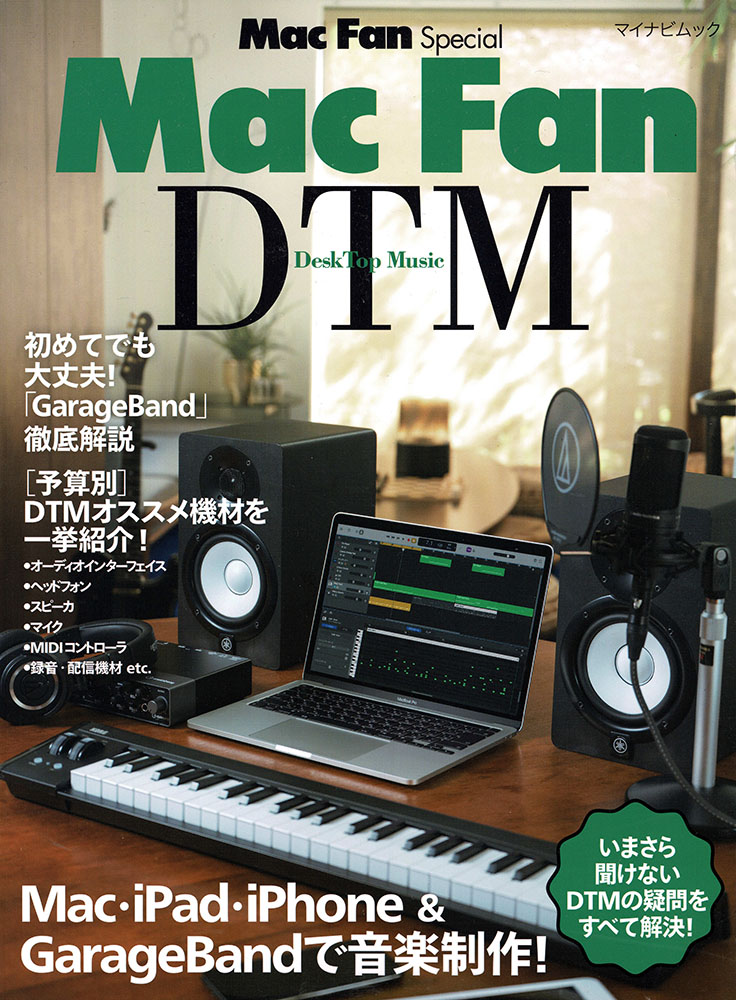 "Mac Fan Special Mac Fan DTM" is an introduction to DTM for Macintosh users. With the increase in remote work due to the Corona disaster, people tended to spend more time at home. As a result, there was an increased focus on playing games that could be done at home. Among them, playing musical instruments and DTM are easy games for Macintosh users to start. I wrote this book to introduce music apps that can be enjoyed only on the iPad and iPhone, and how to distribute your own music. A revised edition was published in 2022 with almost the same content as this book, and my manuscript was appropriated, but no reprint fee was paid and no sample copy of the book was sent. This is regrettable.
"Mac Fan Special Mac Fan DTM "是针对Macintosh用户的DTM介绍。 随着科罗纳灾难和远程工作的增加,人们倾向于花更多时间在家里。 这导致人们关注于玩可以在家里完成的游戏。 其中,演奏乐器和DTM是Macintosh用户容易入门的游戏。 我写了一本关于可以在iPad和iPhone上专门享受的音乐应用程序的书,以及如何发行自己的音乐。 2022年出版了修订版,内容与本书几乎相同,并采用了我的稿件,但没有支付重印费,也没有寄来样书。 这确实令人感到遗憾。


Mirai Wo Tsukuru! Nihon No Sangyou 6 Boueki, Unyugyou (2021)
未来をつくる! 日本の産業6 貿易・運輸業[ポプラ社]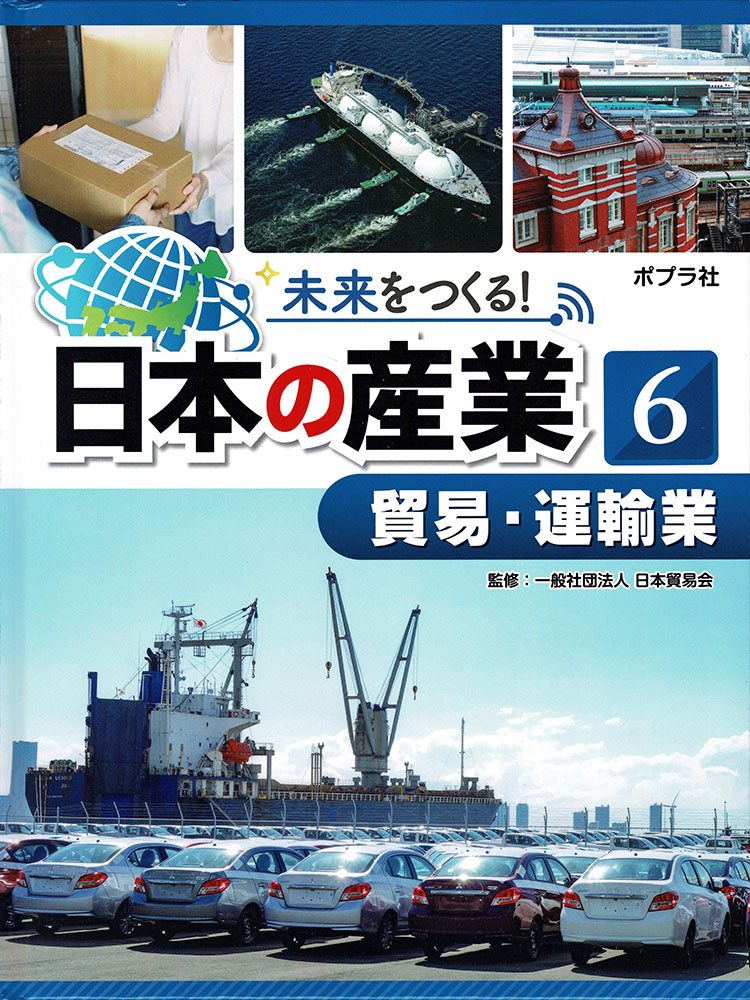 "Mirai Wo Tsukuru! Nihon No Sangyou 6 Boueki, Unyugyou" is a supplementary reader for elementary school students supervised by the Japan Foreign Trade Council, Inc. This book explains the structure of trade and transportation among Japanese industries in an easy-to-understand manner using diagrams, illustrations, and photographs. I have written about the transportation industry in this book, specifically, that more than half of freight transportation is by truck, freight railroads, courier services, transportation efficiency and safety measures, and mixed freight and passenger loads. This is a hardcover version of the book, as it is intended for elementary school students to be placed in libraries.
"Mirai Wo Tsukuru! Nihon No Sangyou 6 Boueki, Unyugyou "是由日本对外贸易委员会监督的小学生补充读物。这本书利用图表、插图和照片,以通俗易懂的方式解释了日本产业间的贸易和运输结构。我在这本书中写到了运输业,具体来说,一半以上的货物运输是由卡车、货运铁路、快递服务、运输效率和安全措施以及客货混载。这是本书的精装版,因为它是为小学生准备的,可以放在图书馆里。


---